Portrait of a Parker Graduate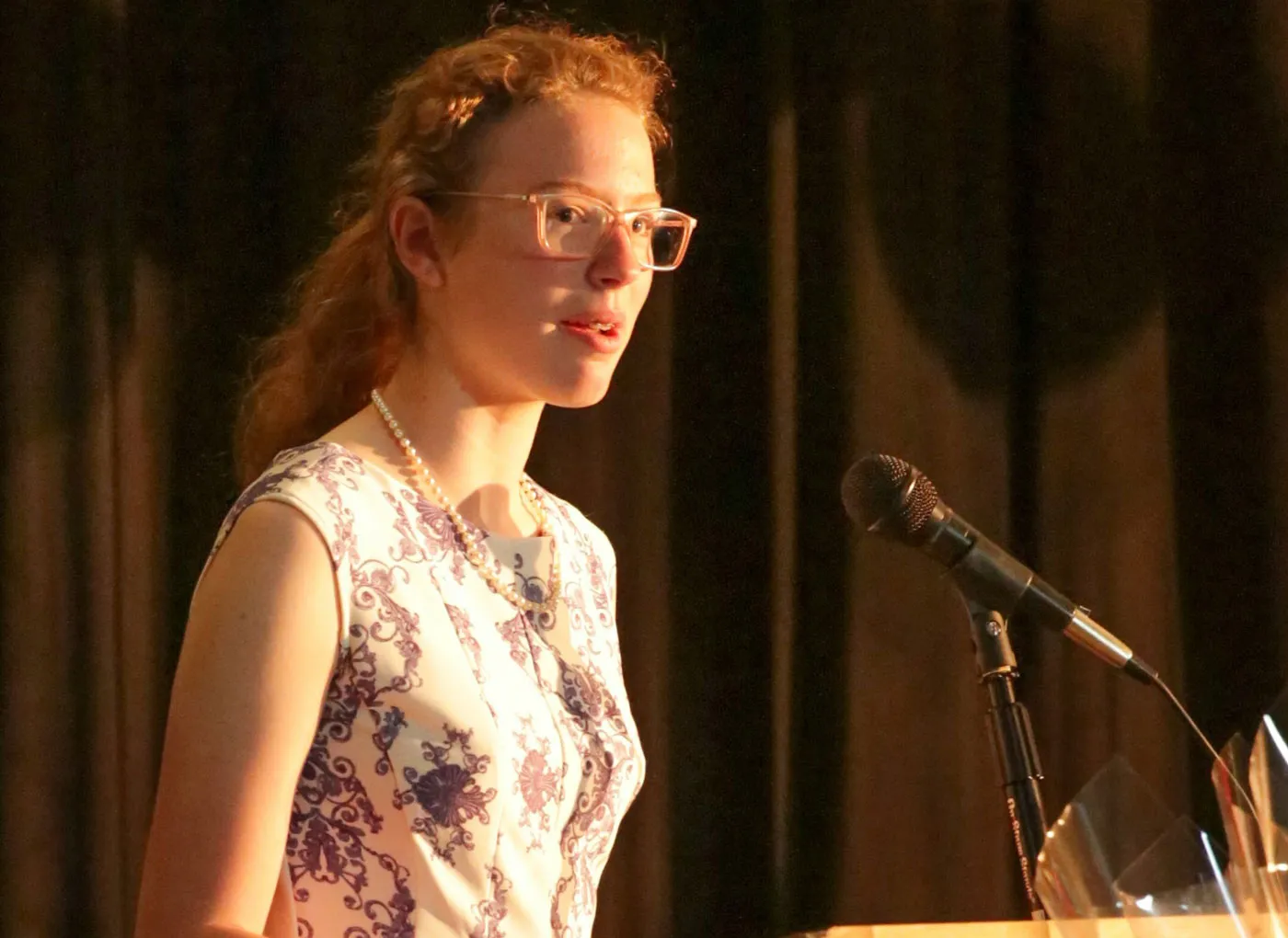 A Parker graduate...
Is confident in their independent thought and voice
Has self-knowledge and self-direction as a learner
Is passionate about learning and committed to academic and intellectual integrity
Is a flexible, critical thinker
Communicates effectively and clearly
Works collaboratively
Demonstrates a commitment to social responsibility with respect, kindness, understanding, and engagement in a diverse world
Parker prepares
Graduates of Parker attend independent day or boarding schools, or their local public high school. No matter where they continue their education, Parker students find they are well prepared for advanced-level work and new friendships: they leave Parker confident in their abilities, both intellectually and socially.
Our graduates are sought after by area private schools, and whether they attend private or public school after Parker, secondary schools have noted the effect that our thoughtful educational environment has on our graduates. Parker students are seen as analytical thinkers, capable participants, student leaders and confident presenters in their high schools. Parker graduates understand how to advocate for themselves, and after the close relationships they have had with their Parker teachers, our graduates are confident about seeking help, asking questions, and engaging in conversations with the adults in their new school communities.
Parker's secondary school placement process is personalized and begins in the fall of the eighth grade year. We keep in touch with recent graduates and their families, incorporate feedback into our program, and use our network to mentor the eighth graders through the high school placement process.
For students considering independent schools:
Faculty and the Head of School advocate for our students by writing comprehensive, thoughtful recommendations and communicating closely with schools. Our narrative reports provide a thorough, personal and in depth picture of each student. Our graduates attend schools that are well matched to their personal goals and the next step in their educational careers.
For students considering public schools:
Parents contact the high school guidance counselor in their district to talk about requirements and choices for courses. Parker's Director of Academics can also be in touch with guidance counselors to recommend placement.
Parker graduates choose both public and independent high school options.
Here are some of their choices:
Private High Schools:
Academy of the Holy Names
Adirondack School
Albany Academy
Berkshire School
Buxton School
Catholic Central High School
Concord Academy
Darrow School
Deerfield Academy
Doane Stuart School
Emma Willard School
Hoosac School
The Hotchkiss School
The Masters School
The Marvelwood School
Middlesex School
Milton Academy
Northfield Mount Herman School
The Peddie School
Phillips Academy Andover
Phillips Academy Exeter
Proctor Academy
The Putney School
Trinity (NYC)
Williston Northampton School
Public High Schools
Albany
Averill Park
Bethlehem
Brittonkill
Chatham
Columbia
East Greenbush
Guilderland
Ichabod Crane
Maple Hill
Niskayuna
Shaker
Shenendahowa
Troy
Parker graduates attend some of the top colleges in the nation. Here is a list of colleges and universities that Parker graduates are currently attending or have attended in the last ten years.
American University
Bard College
Bennington College
Berklee College of Music
Boston University
Bowdoin College
Brandeis University
Brown University
Bryn Mawr College
Colorado College
Cornell University
Drew University
Duke University
Hampshire College
Harvard University
Hudson Valley Community College
Johns Hopkins University
Kenyon College
Leslie University
George Washington University
Georgetown University Law School
Goucher College
MIT
NYU
Oberlin College
Princeton University
Rensselaer Polytechnic Institute
Rochester Institute of Technology
Sarah Lawrence College
Smith College
SUNY Albany
SUNY Binghamton
SUNY Geneseo
SUNY New Paltz
SUNY Purchase
Stanford University
Swarthmore College
Trinity College
Trinity College, Cambridge University
Tufts University
University of Rochester
University of Southern California
Vassar College
Wesleyan College
Yale University