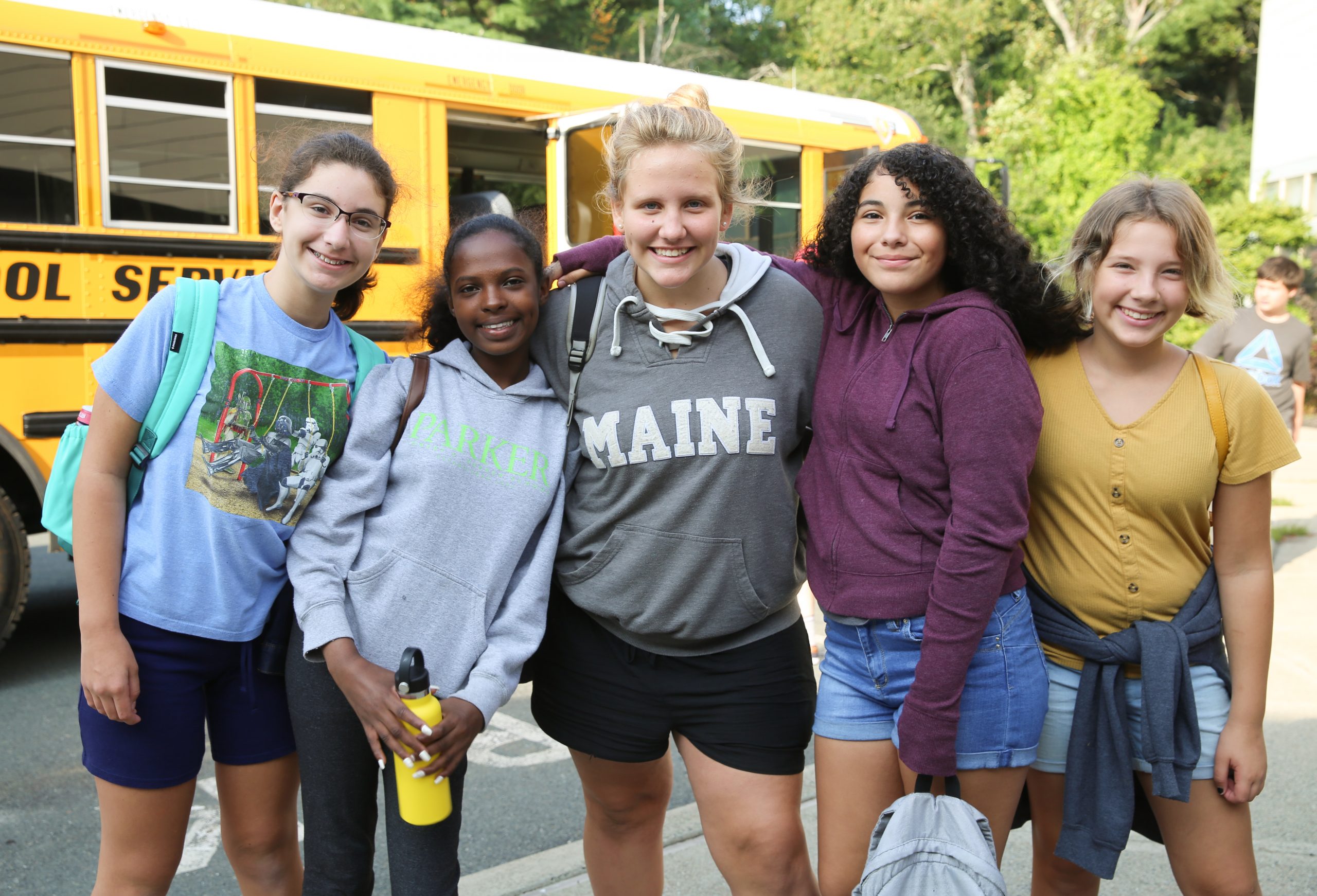 Our commitment to diversity, equity, inclusion, and justice is centered in our progressive mission and philosophy and dates back to the founding of the school almost 30 years ago. We continue to refine and grow this part of our work with every learner in our community from the young to adults. Parker practices a progressive model of education which puts students at the center of their learning. Our students come to know themselves as learners, friends, and active participants in our community. We encourage independence of thought and emphasize critical thinking, problem-solving, and purposeful action around the issues of the day in our diverse world. Together, students and teachers create a democratic community that prepares children to actively participate in the world they inhabit. 
The Berube Scholars Program at Robert C. Parker School
The Berube Scholars program was established in 2019 to make a fourth through eighth grade education at the Robert C. Parker School accessible to students from diverse backgrounds who would not otherwise be able to attend the school. In the words of the donor, funds were provided to Parker "To provide support...in scholarship funding," and can be "utlized exclusively to support students of color with academic scholarships to enhance minority student enrollment…"
Students apply and are accepted through the normal admission process. All potential Berube Scholars fill out financial aid applications. Students may be offered partial or full scholarships.
Click Here to Start a Scholarship Or Financial Aid Application
Students must demonstrate financial need and an ability to be well served by the academic program. They must represent diversity and have the intention to remain at Parker through eighth grade.
The Berube Scholars program is funded by an anonymous donor in memory of Ferdinand Marie Berube who would have strongly supported the mission and pedagogical model practiced by the Parker School.
Applications for the current or a future school year are accepted on a rolling basis. For more information, please contact Matt Thornton, Director of Admissions ([email protected], 518-286-3449, x102.)