At Parker, the Middle School curriculum is built around tapping into students' interests and helping them discover and explore their passions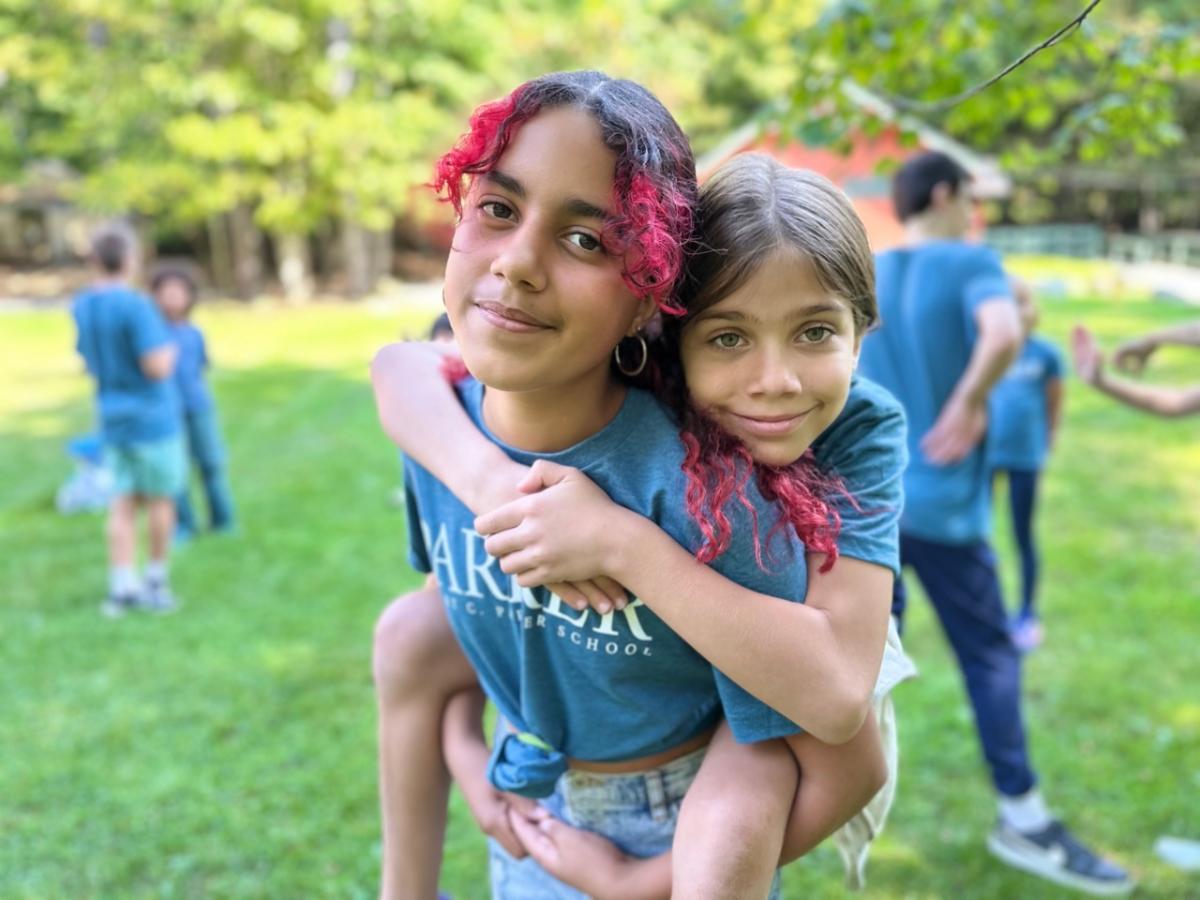 Middle school inspires future leaders by challenging them to inquire, to think, to reason, and to act. Creative problem-solving, respect for each individual, and collaborative efforts are hallmarks of the middle school culture. Our talented and supportive faculty understands and responds to the unique needs of adolescents, fostering in each student a sense of confidence, ethics, responsibility, and respect for themselves and others.
Academics: integrated and project-oriented
Students take a core curriculum in language arts, social studies, science, math and Spanish. Teachers emphasize a personal approach with the intent that students will clearly see the relationship between their own lives and the topics and themes they are exploring.
Students work both collaboratively and individually to problem-solve and create as they produce presentations and projects that explore questions and display understanding. Students are challenged with assignments that have relevance and application beyond classroom walls.
Because we believe that outside time is important for development at all ages, middle school students have two outside recesses a day, in addition to a short morning snack time.
Our younger students look up to the middle school students, and the Parker program actively seeks ways to increase the amount of responsibility that middle schoolers have in the school. Every middle schooler is assigned a buddy in the lower school. Buddies work together on academic tasks like reading and writing, and also on getting to know the campus by hiking and playing outside.
Seventh graders are given a small grant of seed money, with the stipulation being that they use the funds to do something kinds. Called the Butterfly Effect Projects, seventh graders have used their grants to benefit the homeless, orphans in Ghana, animal shelters, children in hospitals, programs that prevent school violence. They are proud of their success, and the program instills a sense of empowerment in the students just at a time when they have a growing awareness of social welfare.
We purposely seek leadership opportunities for our oldest students because having positive experiences of leadership during early adolescence increased confidence when starting high school. Eighth graders host the weekly whole school assembly, serve as hosts during the Read Across America Day, and prepare special presentations throughout the school year, by taking social action, and when presenting their theses. Eighth graders take an annual curricular-related trip to Philadelphia for five days. This is a culminating experience that reinforces academic, emotional and cultural elements of middle school. The eighth grade is beloved by the younger students. Graduation from eighth grade is a whole community event, and every eighth grader makes remarks during the ceremony.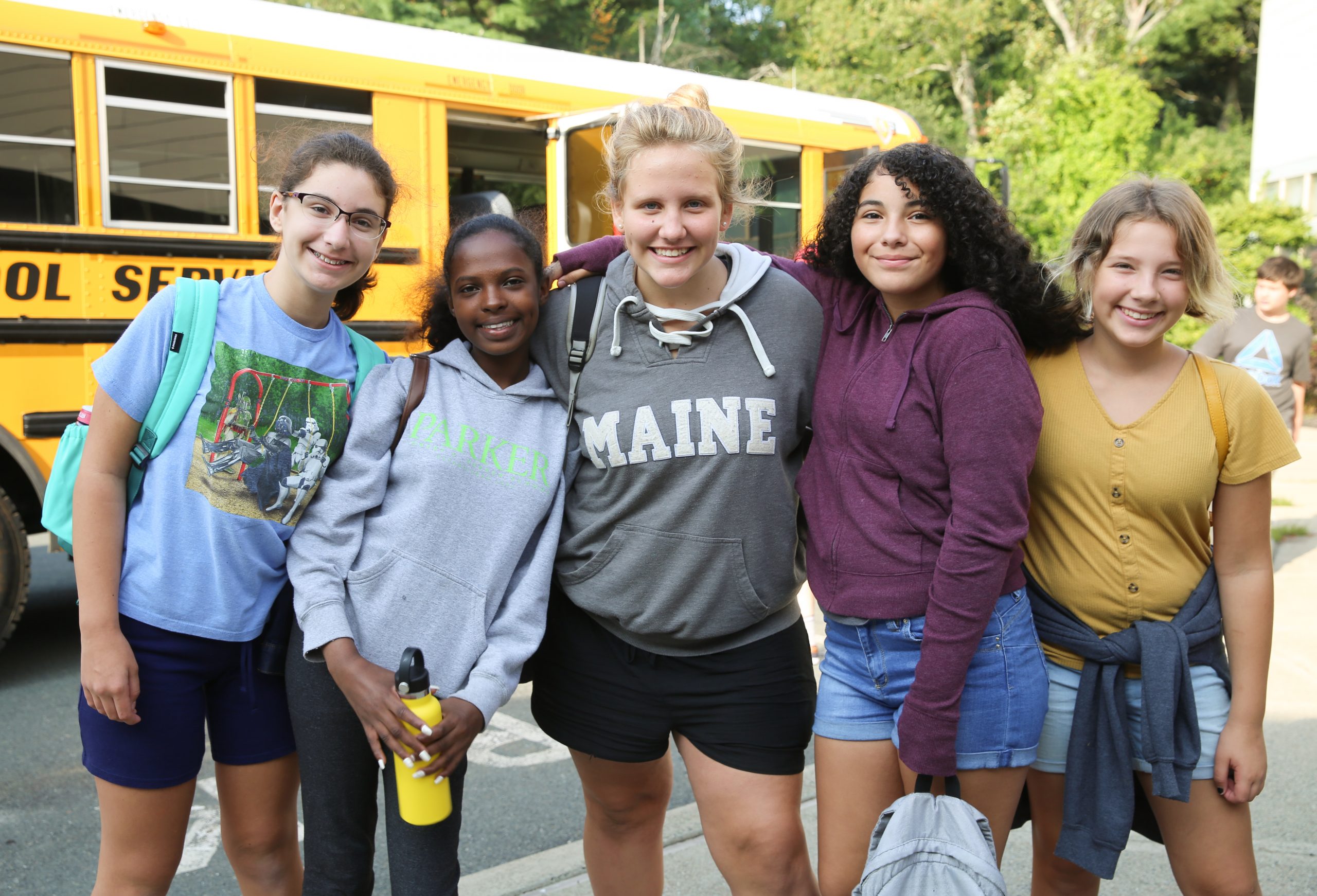 In their words...middle school testimonials:
"I am an 8th grader at Robert C. Parker School, I have been going here since 5th grade and my experience has only gotten better. The friendly relationships between the students and teachers is one you can't get at a public school. The classes are small enough that you form amazing friendships with all your classmates. This school has not only given me a excellent education but it has also given me an unforgettable childhood. Even though I am going to high school next year I don't doubt that I will keep the friends I have made."
"I'm an 8th grader at Robert C. Parker School and I truly love it. At Parker, students are heard and teachers are open to new ideas from students. For example, my classmates and I were in music class learning how to play the guitar and we thought of how cool it would be to start a band. The teacher was so supportive and helped start it. Each of my classmates plays a different instrument in the band and we have learned so many songs. We also have a lot of fun. I also love the small classes because everyone gets really close. The teachers also make learning fun and we start to develop a good relationship with them. I'm 100% sure that I will stay in contact with all the friends I made and all the great teachers I have met in the past 3 years."
"I am an 8th grader at this school. I switched to this school after having to deal with an awful experience at an old public school and I must say this school is absolutely fantastic. Every project is great and every teacher takes time out of their day to help students with problems that they are having."
"Parker School is a great school and all the kids and teachers are really nice. I came to Parker in 6th grade and now I am in 8th grade. At Parker we get to know the teachers well because it is a small school; we have a big field and have a lot of woods to explore and have fun in. We get to do a lot of projects in all of the subjects throughout the year."
"I'm an 8th grader at Robert C. Parker School, and Parker is in my opinion the best school ever. You get to go outside, hang out with friends. Speaking of which, friends are easy to make; they are nice, kind, and respectful. In Parker we do a lot of projects and they are all so fun, everyone works in the same project or it could be an individual project where the student works alone. However, the projects are so fun that it feels like you're working with the whole class and you won't get bored. If the student feels uncomfortable they can speak out about it and everyone will stop and try to help the student. It is just a great school to attend, I really recommend it for every student from pre-k to 8th grade."
Preparing for high school
Our graduates tell us how well prepared they were for high school. They relate that Parker influenced them by encouraging them to love learning, feel confident about asking for help from adults, and think beyond grades about their high school experience.
About half of each graduating class attends a local public school after Parker, and about half attend private schools. Parker graduates are sought after by independent schools.The most frequently attended private schools for Parker graduates are: Albany Academies, Darrow, Doane Stuart, Emma Willard, LaSalle, and Holy Names.