At Parker, the elementary school level, called Lower School, curriculum is built around tapping into student's interests and helping them discover and explore their passions.
Lower School students are nurtured in their creativity, playfulness, and joy in discovery. Through a meaningful curriculum, they are challenged to develop powers of observation, analysis, critical thinking, self-evaluation, and collaboration. As they learn to work together as supportive members of a community, students become skilled readers, writers, researchers, scientists, mathematicians and friends. Teachers facilitate the learning process and guide students to reach their highest potential.
Science in the Lower School
We believe that early access to active learning in science is the best way to educate young students and cultivate a strong interest in science. Students in grades K-4 are taught by a highly qualified, specialist science teacher. Science class takes place in the Discovery Center lab, and on our large and ecologically diverse campus. Our science program engages students through hands-on lab work. Even the youngest students participate in designing experiments, analyzing data and drawing conclusions.
Academics: integrated and project oriented
Teachers organized the school year around two or three major themes. Lessons incorporate those themes into language arts, social studies and the arts. Students collaborate, problem-solve, and innovate in small groups as they write, produce presentations, and construct projects that explore questions and display knowledge. The assignments are challenging, and provide an unlimited ability to individualize according to student interest and ability.
Mixed-grade classes, 1st-2nd and 3rd-4th, give students the chance to expand friendships across grade levels. Parker is small by design, and mixed-grade classes build a strong sense of community throughout the school. Intellectual growth is multiplied as all students gain from the insights and strengths of others. The flexibility to group students in a variety of ways enables teachers to create many different learning situations.
Visual and Performing Arts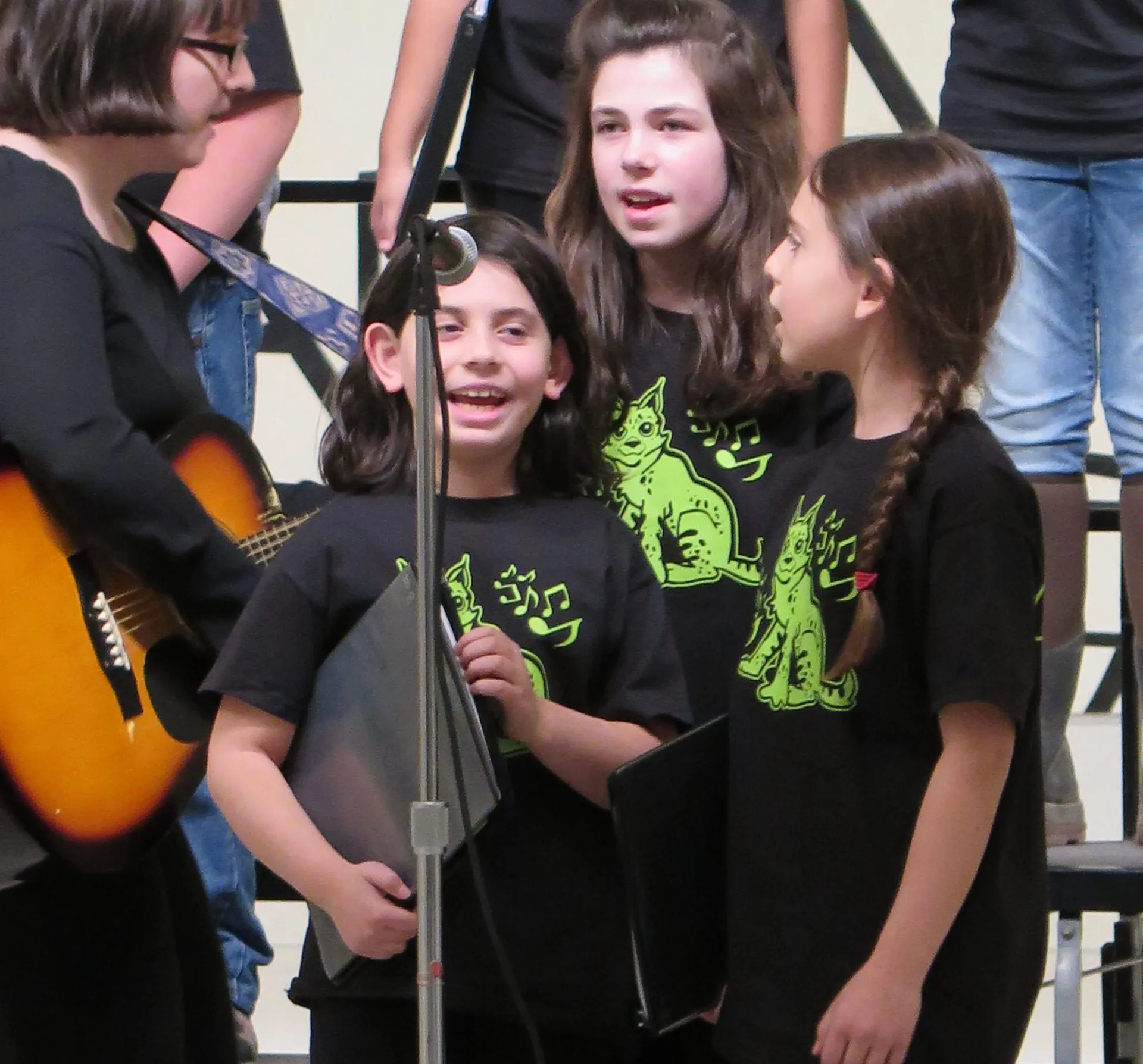 Visual and performing arts are woven into and support all areas of the curriculum. All students in grades K – 4 take art, music, physical education, health, science, Spanish, and library taught by subject area specialists. At the end of the year, students of all ages present their projects and show their understanding in a "show of work," for parents and guests.
Recess, play and time spent with nature
Play is an important element of learning. It develops social skills, creativity, problem-solving, and organizational and executive function skills. More and more studies have demonstrated that children who have time to play and and spend time outdoors meet academic and social challenges better.
Materials for dramatic play, and building materials as well the time to use them, are an integral part of classroom life in the lower school. Students go outdoors for recess in all seasons to spend time on our playground and our fields, woods, gardens, trails and streams. Lower school students spend between 30-45 minutes in outdoor play. Outdoor exploration is not limited to these times, however.
Students use the outdoors to enhance learning opportunities in science and physical education, and for hiking, walks, exploration, observation, reflection and the arts.