Robert C. Parker Day 2020!
Every October, we dedicate one Friday to celebrating our namesake, Robert C. Parker, or as we affectionately refer to him, "Bob." Bob was the principal of Emma Willard School from 1979 to 1986. He and his wife Marlisa, who directed the PreK-3rd grade Children's School at Emma Willard, were an inspiration to the parents and teachers who wanted to continue that wonderful early education up through eighth grade. Robert C. Parker School opened its doors in 1991 as a place where students develop mutual respect, a love of learning, and the belief that learning is exciting and fun.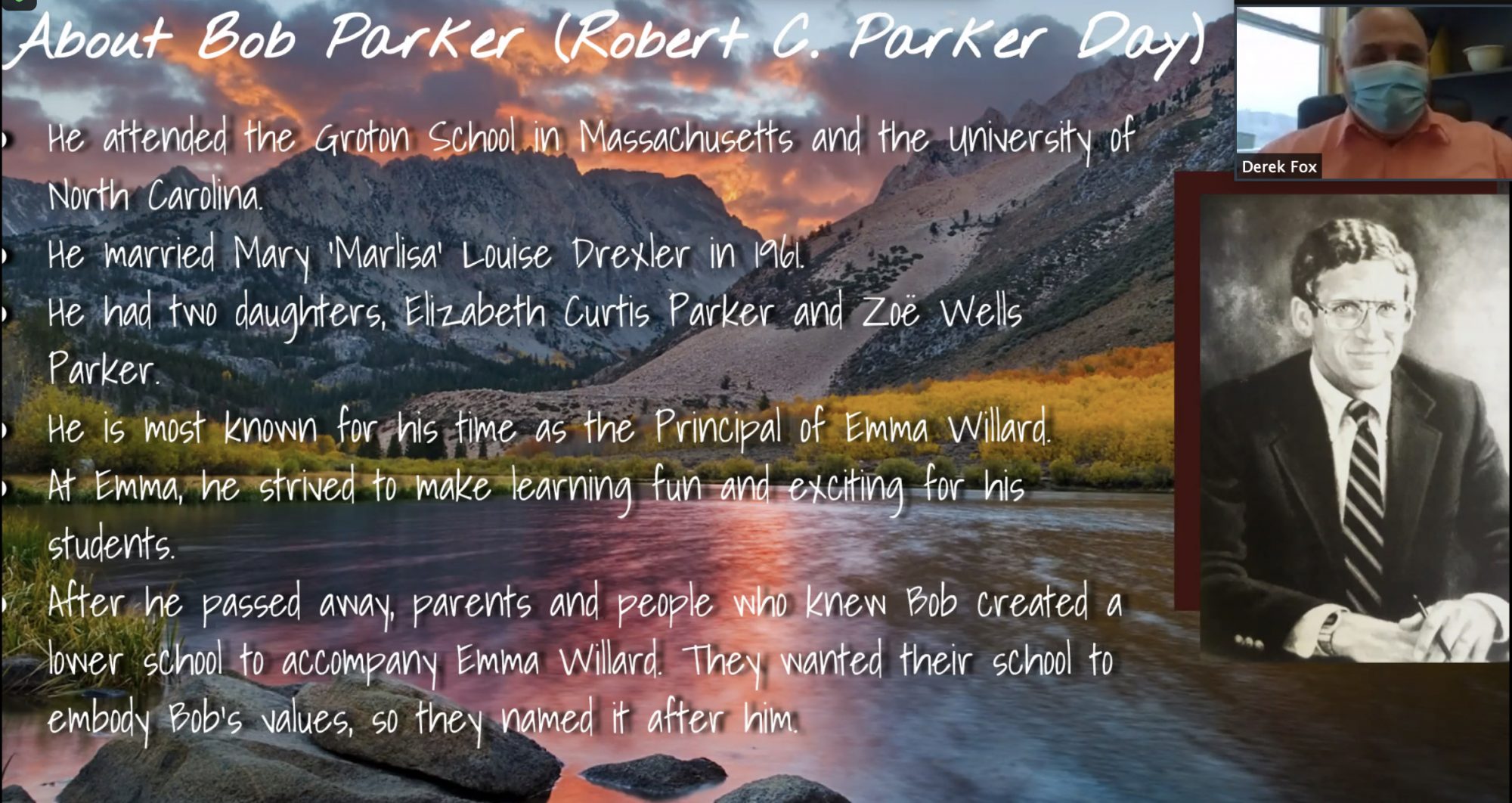 Today began with a presentation about Bob from the 8th graders at our virtual assembly. Our community then honored one of Bob Parker's passions, time spent outdoors, by enjoying a romp in the snow! Each class decorated a stone to commemorate Bob, and hiked out to place that stone at their favorite trail spot. These trail markers will serve as a fun scavenger hunt challenge for students and visitors for years to come.
Thanks to Bob and his legacy, we follow the path less taken, literally and figuratively. His love of nature continues to inspire our students and faculty today on our 77 acres campus. His belief in the power of student agency and experiential learning drives our mission to engage each child in a thoughtful learning process. Thank you Bob! #legacy #parkerproud #robertcparkerday