Celebrating our Graduating Seniors- Parker Class of 2017
Every year, Parker graduates students that are confident and well prepared for higher education, both as advanced intellectual learners and involved, caring citizens. Parker students are seen by their future teachers as analytical thinkers, capable participants, student leaders, and confident presenters. Thanks to the close relationships formed with teachers during their time at Parker, our graduates understand how to advocate for themselves. They go forward with confidence about seeking help, asking questions, and engaging in conversations with adults in their communities.
As we near our own 8th grade graduation here at Parker, we wanted to take a moment to honor and celebrate our former Parker graduates who will be graduating from high school this spring. We are thrilled to share the accomplishments of our alumni seniors, and we wish them the best of luck as they embark on their adult lives.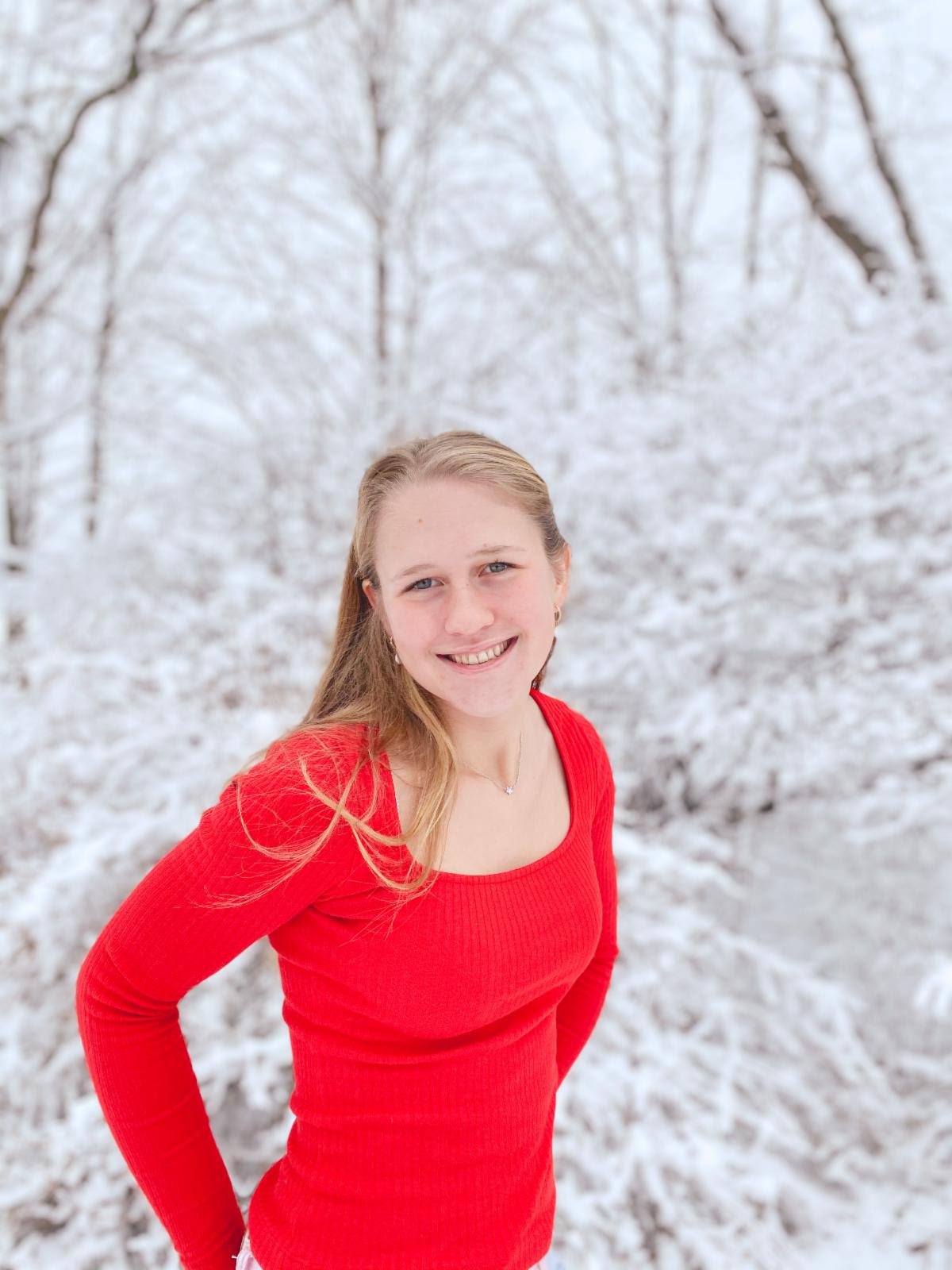 Sophia Arnold
Emma Willard School
Sophia will graduate from Emma Willard School this spring, where the highlight of her career was performing a graduate level physics lab and documenting the results. Sophia plans to attend Cornell University this fall, where she will major in Electrical Engineering and Physics. Sophia fondly remembers a time when she was a Kindergartener at Parker, and her teacher, Liliana, had all the students dress in tutus to greet the 8th graders.
Congratulations Sophia!
---
Edith DeRosa-Purcell
Albany High School
Edith will graduate from Albany High in the top ten of her graduating class, ranked 10 out of 575. During her high school career, she was the president of the Model UN team, the NYSBA Mock Trial Team, and of the Albany Chapter of the International Brain Bee. Edith was varsity swim team captain, and she was involved in both the National Honor Society and National Art Honor Society. Edith also worked with the Albany Center Gallery and Corner Canvas project to paint a series of three murals on condemned housing in Albany. Edith plans to attend Northeastern University in Boston this fall, she will be majoring in Neuroscience on a pre-medical track. She eventually plans to attend medical school with the goal of becoming a surgeon. One of Edith's favorite memories at Parker was the eighth grade mock trial. She also deeply enjoyed writing and presenting her thesis topic on the history of mental illness.
Congratulations Edith!

---
Emil Napier
Doane Stuart
Emil will graduate from Doane Stuart this spring, where the highlight of his career was playing on the varsity baseball team. During his high school career, Emil was also honored to debut his own musical composition, a duet for violin and cello, in New York City. The piece is titled, "The Muse of History", and named after his sister. Emil plans to attend the University of Colorado Boulder, where he has been accepted into their political science program.
Congratulations Emil!

---
Olivia Melkonian
(*Pictured here with her brother and fellow Parker alum, Max '20)
Emma Willard School
Olivia will graduate from Emma Willard School this spring. She plans to attend Marist College in the fall, where plans to pursue a career in forensic psychology. Olivia has fond memories of dressing up for Read Across America days at Parker. She also remembers Lynn's compliment sandwich, and she specifically credits Lynn with teaching her how to format a research paper using the "Peanut Butter and Jelly Sandwich" method. Olivia says the techniques that Lynn taught her have been very helpful, and she still uses them today.
Congratulations Olivia!

---
Ella Gibbs
Albany Academy for Girls
Ella will graduate from Albany Academy for Girls this spring, where she was co-captain of the swim team, a member of the student council, and a member of the Chinese Honor Society. Ella plans to attend Occidental College in Los Angeles this fall, where she will major in Chinese with a minor/major in Theatre. Ella remembers her 8th grade trip to Philadelphia as being "so fun", and counts it as one of her favorite moments, along with her Spanish class trip to Barcelona.
Congratulations Ella!

---
Natan Laufer
Doane Stuart
Natan will graduate from Doane Stuart this spring, where he expresses his appreciation for the atmosphere and community of the school that allowed him to expand his creativity through art. A highlight of his high school career was creating a life-sized sculpture of a human skeleton using q-tips. Natan plans to attend the Culinary Institute of America in Hyde Park this fall, where he will channel his creativity into culinary prowess. One of Natan's favorite memories of Parker is when he and his classmates formed a band, and he played "Swimming to the Other Side" on his electric guitar for his 8th grade graduation.
Congratulations Natan!

---
Marissa DeMartino
Academy of the Holy Names
Marissa will graduate from the Academy of the Holy Names this spring with a 4.0 GPA. Highlights of Marissa's high school career include her roles as varsity captain of the soccer team, team leader for the Leukemia and Lymphoma Society Campaign, and Vice President of the Holy Names branch of the American Red Cross. Marissa plans to attend Providence College this fall, where she will pursue a degree in finance. Marissa's fondest memories of Parker include all the good times she had with her friend, Olivia Melkonian.
Congratulations Marissa!

---
Jaren Gallo
Long Trail School
Jaren will graduate from The Long Trail School in Dorset, VT this spring, where he has had an amazing high school experience despite Covid. One highlight of his high school career has the time he has had to study and create music. Jaren has some of his original music on Spotify, and last summer he helped to record an album at a music school as part of an internship. Jaren plans to attend Bennington College in the fall, where he will study music. Jaren has fond memories of Shakespeare Week at Parker, and recalls how fun it was seeing their plays come to life. Despite his move to Vermont, Jaren still remains friends with some of his buddies from Parker.
Congratulations Jaren!

---
Sasha Firisen
Doane Stuart
Sasha will graduate from Doane Stuart this spring, where the highlight of her career was having a photo selected for the 2021 High School Regional Juried Art Exhibition at the Albany Center Gallery. Sasha plans to attend the Goldsmiths University of London this fall, where she will study creative writing. Sasha's favorite memories of Parker center around her relationship with Parker's former front desk maven, Natalie: "My fondest memory of Parker is Natalie singing my name every time she saw me, and going to her for candy constantly."
Congratulations Sasha!

---
THANK YOU to our Teachers!!!
---
Our celebration of our graduating seniors cannot, of course, go without acknowledging the incredible work of all the teachers who have contributed to their academic and personal success. To all our Parker teachers, past and present, THANK YOU for helping to raise caring, thoughtful students who will go on to lead lives full of purposeful action.